Photo credit: Popcorn by cyclonebill (CC BY-SA 2.0)
Streaming services and binge-watching have become familiar terms for our generation.
Can you think of a time when your latest Netflix obsession didn't come up in conversation at work or with your friends?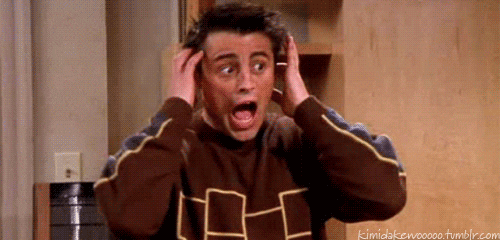 Probably not.
We have become the generation obsessed with watching and particularly, binge-watching. In February 2017, the term was even added to the Merriam-Webster Dictionary.
Anyone that has ever binge-watched a television series will be familiar with three stage process.
First and foremost, there is the exhilaration – the moment you receive the little 'ping' that a new TV series or season is released on the service. There is the sigh of relief that comes after many months of waiting in anticipation, particularly for such series as Orange is the New Black that only have a new season uploaded annually.
What comes next is the most enjoyable part – the binge. If you're like me, you will be determined to finish that new season before anyone else. Hashtag: challenge accepted! Spoilers must be avoided at all costs. Facebook and Twitter are both deactivated for the span of the binge just as a precaution- you don't want to find out those last four words of the Gilmore Girls revival from your friends, or relationships will be destroyed. The binge-watching experience must also be completed in comfortable attire such as trackie pants and over-sized sweatshirts, as this way you can fulfil your goals of being a complete sloth. Other things to keep close by during the binge include tissues, caffeine and snacks. Sleep is not an option.
The final part of the binge is the least fun – returning to reality. The sun begins to stream through your bedroom window as you finish that last episode, and just like that the experience has ended. There may be shouts of disbelief at cliff-hanger endings or tears of joy that your favourite character is still alive. Sudden movements should be avoided as you re-enter the real world, as confusion may occur. You are no longer within the walls of Litchfield Penitentiary or trying to communicate with the Upside Down with twinkle lights. Welcome back to 2017. It's now time to go to the bathroom and get some sleep. Give yourself a well-deserved pat on the back. Mission accomplished.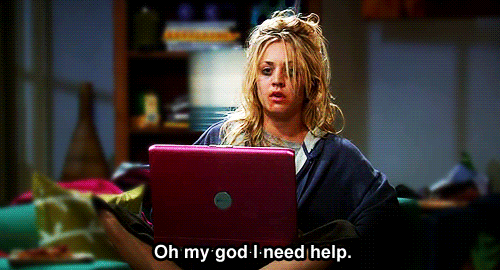 With premiere season fast approaching it is important to know the catalogues of each platform and their plan options.
So just which services are the most value for money?
And can you get away with binge-watching your favourite series on a free trial and not having to pay a cent?
I decided to review each of the subscription based services on offer here in Australia, comparing their cost and catalogue.
The cheapest: Netflix's one screen plan
Price: $8.99 per month
This one is for the University students that are trying to stick to a budget and not break their bank balance. Available through the popular streaming service, Netflix for only $8.99 per month you can have access to the entire catalogue to binge-watch, including both television series and the latest blockbusters. The catch? Because this is Netflix's most basic plan, customers on this offer will only have access to content on one screen at time and only in standard definition.
The best value for money: Stan
Price: $10 per month
I think there's a common misconception with Stan amongst Uni students that it features a great deal of Australian produced content and not much else. Yes, Stan does contain a significant amount of locally sourced series and telemovies, but it also features such critically acclaimed overseas shows as Sherlock and Orphan Black. Stan has complete box-sets of all your favourite 90s sitcoms, including Friends and for only $10 a month you can join Pheebs, Monica and the rest of the gang for coffee from the comfort of your bedroom. Should Rachel have gotten off the plane? Maybe it's time for another binge…
The worthwhile Netflix plan: Two screens + HD
Price: $11.99
Only two bucks a month more than Stan's great deal, this Netflix plan comes in a close second for best value. Subscribers on Netflix's two screen plan can watch different shows simultaneously – perfect for those that live with their significant other and find themselves arguing about what to binge. Most of the catalogue can also be streamed in high-definition and content can be downloaded onto your phone or tablet device to watch on the go – those boring tram trips to Uni just got better! While the Australian Netflix selection is limited in comparison the United States' library, all your favourite Netflix Original Series including Orange is the New Black, Black Mirror and House of Cards. Other well-loved series such as Gilmore Girls, How I Met Your Mother and Arrested Development can be streamed on this plan also.
The don't even bother: Quickflix
Although Quickflix prides itself on being Australia's first streaming service, its plans and catalogue selection are disappointing. There are four plans available for subscribers, ranging from $13.99 to $27.99 per month- making it the most expensive of the streaming platforms. Some of the most popular films and TV series are only available to customers who choose the costly plans, making the catalogue limited for those that cannot afford the expensive fees.
Still not sure which one to choose for your next binge?
Don't forget that each of these services have a free trial period!
So, get that popcorn ready and those trackies on!
Happy bingeing!