After a stressful semester of sleep deprivation, too much caffeine and endless deadlines it may be time for a break, here at Dscribe we understand that not all university students can afford the luxury of travelling interstate or overseas. Don't feel down, we have researched some of the most relaxing, thrilling and memorable places so why not take the time to enjoy some of Melbourne's best adventure hot spots.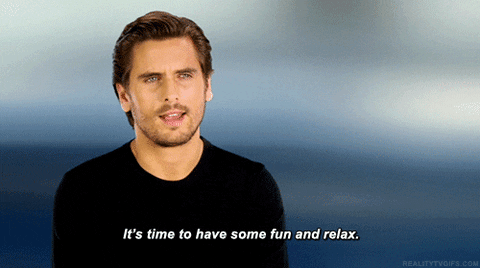 Peninsula Hot Springs –
Whether you desire to relax alone in blissful solitude or hang out with a bunch of friends, Hot Springs can be the perfect weekend adventure. Offering a variety of relaxation packages ranging from different costs, you have the option of pampering yourself with a well deserved massage or simply experience the bath house.
Eagle Skylift Arthur's Seat –
Fancy a bit of sight seeing but can't afford an expensive helicopter ride? Don't worry! You can still experience an adventure just as nice at Arthur's Seat where they provide a Skylift activity with an amazing view. Tickets can be purchased for as cheap as $21 if you have concession.
Cat Cafe Melbourne –
Do you have a soft spot for cats? Do you also enjoy coffee? Well we've got some great news for you! Melbourne's cat cafe is a nice quiet cozy environment where you get to enjoy the comfort of being surrounded by affectionate felines. They offer cat merchandise and gift cards in case you wanted to surprise a fellow cat lover.
Trees Adventure Belgrave –
If you're feeling quite active after all the desk sitting you've survived this semester then consider trying out tree surfing and other tree climbing activities. Training is provided prior to sessions commencing and safety equipment is also secured for all activity participants.
Myuna Farm –
Does the presence of cute farm animals make you happy? At Myuna Farm a family friendly list of activities are provided including feeding the animals with supervision and receiving pony rides.

Aradale Asylum-
If you enjoy horror movies especially the paranormal type then test out how brave you are by trying the haunted Aradale Asylum. It's rumoured that the ghosts of the deceased patients haunt the buildings. If you're ready to be spooked book your tour now!
Enjoyment doesn't always come at a high expense so go ahead and enjoy yourself. Dscribe wishes you a safe and eventful holiday.