Do not panic, I repeat DO NOT PANIC!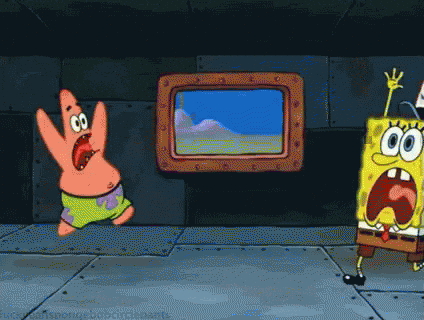 If you are in your final semester, then you are probably counting down each week with a love hate relationship.
If you would like an update there are 6 weeks left, starting from this Monday…but who's counting?!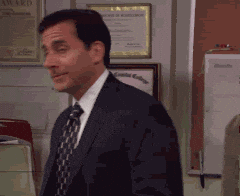 Yes I know, it's really daunting, you don't know what to prepare for really, and the team here at D*Scribe are going through the exact same thing!
What career do I want?
How do I get it?
Where do I find it?
Should I take a gap year?
What if I don't get a job?
Where should I apply?
What is life?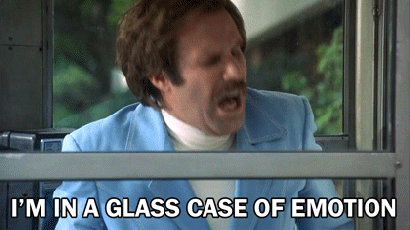 These questions have at least haunted you once a week, or if you're me, then EVERY.SINGLE.NIGHT.
Lucky for you, we had the pleasure of speaking to Jamie Shenker, who is the Graduate Employment Programs Co-ordinator, and she was able to give us a bit of comforting advice and tips to prepare all of us for life after graduation.
Take notes!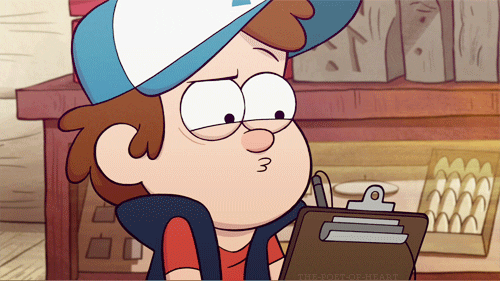 1. Creating a killer CV:
If you have not planned your CV yet or are struggling to put it together, Jamie highlighted the top 3 must-have in a resume:
Consistency- Make sure your fonts, headings, structure is all the same. That means fonts should be the same size throughout the entire resume. Same thing with headings, your layout needs to be identical across every page and section.
Length- Throughout your entire career, you will always need to keep your resume to 2-3 pages maximum! Even if you have another work experience or qualification to add, you need to learn to cut down content and leave relevant content as time goes on.
Content- Don't make the mistake of sending the same resume to every single employer, because what one employer might require, to another some of the content in the resume won't apply to the job description. So tailor your resume to each employer.
2. Planning:

AVOID IT!
"It's really hard to have a plan these days, technology evolves, jobs have changed, we don't know what our roles are going to look like in five years time", Jamie.
At this stage in her career, Jamie still doesn't know what she wants to do, and she didn't know what to answer when people asked her what her five year plan would look like. She's currently enjoying her different HR roles, and "just being in the moment".
Jamie strongly suggests to keep an open mind, especially after university in order to "get your foot in the door", even if the job is irrelevant to your degree, what matters is that you continue to develop and obtain "employable and transferable skills".
3. Stand Out:
I know you're probably thinking to yourself "how can I stand out any more than I already do? I'm a great person everybody loves me, I love me, who wouldn't love me?!"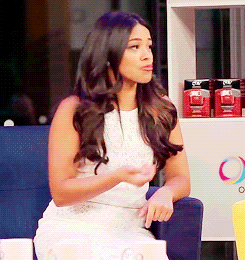 No? Just me? Okay…
Seriously, applying for graduate positions is probably the hardest and antagonizing thing to do, because you're going up against 2000 other students applying for the same position and they only choose a handful. That means, you need to stand out from the crowd. If you have played a competitive sport in the past, volunteered for events/organisations, travelled overseas, or held some sort of leadership role throughout your casual career, make sure you include that in your resume or application questions.
"You're all going to graduate in the end, and you're all going to have a piece of paper which says you've completed a course, but it's not going to differentiate you from the crowd", says Jamie.
4. Resilience
Rejection, rejection and more rejection.
Yes, this is worse than the time where you put your hand up for a high five and that person rejected you because they didn't even see you and you're left there awkwardly with your hand up.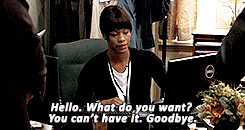 Applying for a graduate position is exciting, but it does not help when you're being sent a rejection letter, time and time and time again.
It took 8 months after graduation for, Graduate Employment Coordinator, Jamie, to secure herself a position.
"It literally broke me, I couldn't take another rejection email", Jamie explains.
As bad as it is though, do not take these experiences negatively, as Jamie discusses, "every interview you get is an opportunity to learn more about yourself and prepares you more for another interview".
5. Network
As daunting as it can be approach an employer and say "Hello please hire me", it gets you great connections.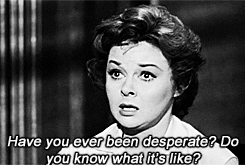 Whether that means attending networking nights, employment expos at your university, Linkedin searching, or talking to that friend of a friend whose dad works at Coca Cola Amatil, all conversation is good conversation.
However be wary of how you approach them and conversation starters. Remember these are employers, so before networking with them, do some background research on the company's mission and vision, ask about their corporate strategies, and seem invested in their company. You will definitely leave a footprint in their mind if they see you went the extra step and did your own research.
6. Take a Break
To gap year or not to gap year?
"I'll lose my chance", "I won't get a job", "I won't be motivated after", "I need money"…
Those are some of the most common things to say when you're trying to talk yourself out of taking a gap year or a few months off after university. Completely understandable, because you do not want to feel like you are going to miss out, you want to still be employable with all the fresh skills you just graduated with, and let's be real earning a yearly salary is great!
However, we are definitely all human (I hope), and we our brains crave a break. Whether that means taking a few months off or a year after university, we need the time off to re-energise and recover. Let's be real, we're going to spend the next X amount of years until retirement working full time, so you're really not missing out on much.
Although, take precaution when taking that time off.
"Let me clarify, if you're going to take 6-12 months off and watch Game of Thrones on your couch the entire time, it is probably not a very productive use of your time. However, if you're going to take time off to gain more invaluable experiences, it is definitely recommended", suggests Jamie.
For example, volunteering overseas, travelling or working on your own projects, are all great things to do during your time off. Jamie explains that this could be a great time to gain experiences, build your personality, and enhance your skills which will be favourable to your future employers, such as independence.
The idea of working full time and becoming part of a professional workforce can be intimidating, nerve-racking and daunting, but for a young employee like Jamie, she has been through it and says "eventually like anything else, it just becomes your routine, and chances are you won't even remember what it was like before working full time".
Finally Jamie's last tip is for graduating tertiary students is…
7. Keep yourself in the loop!
Stay up to date with the news, as well as your future career field. Whether that'd be nursing, journalism, engineering, business; see what new jobs are being created in your field and what changes they are undergoing, because these are the things your employers are going to expect you to know.
"The biggest issue students have is that they stop learning after they get their degree, but it is ongoing learning and continuing to develop as well as improving your skills; make sure you can bring forward your best self when you do start working, that's key".
If you need some guidance to see what your next step should be for post-graduation, or need some advice do not hesitate to contact Jamie Shenker who is part of the Graduate Employment Division.