NBA Round Table – Round 1 Playoff Discussion
With the first round of the NBA playoffs completed, I sat down with special guests − Eddie Abed (co-editor of Real Sports Nuts) and Basketball analyst Andrew LaMarca, to discuss the highlights, low-lights and all of our takings from the first round.
2018 Playoff Bracket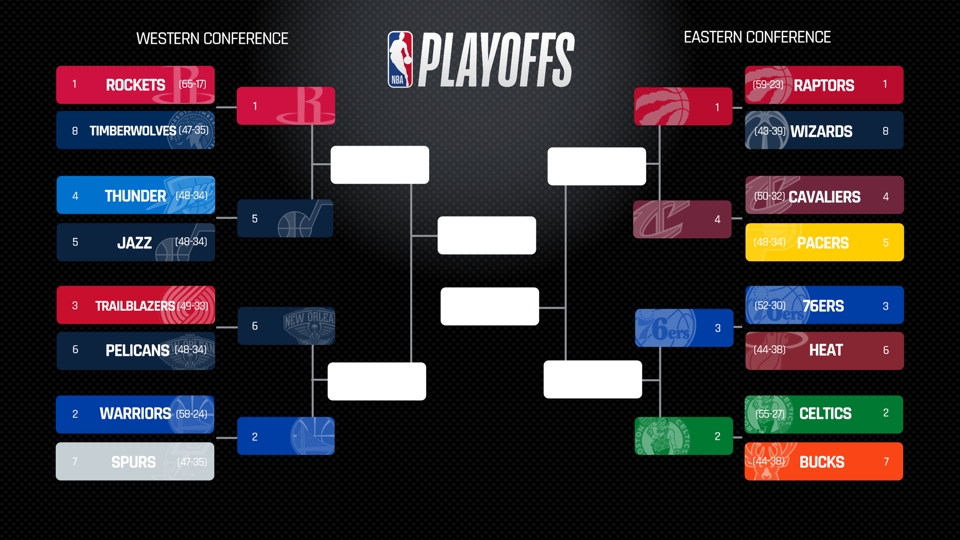 —— Round 1 Podcast ——
Selected Round 1 Starting Line-ups
1st Team
PG: John Wall
SG: James Harden
SF: LeBron James
PF: Kevin Durant
C: Anthony Davis
2nd Team
PG: Ben Simmons
SG: Jrue Holliday
SF: Paul George
PF: Giannas Antetokounmpo
C: Rudy Gobert
. . .
Brought to you by Yellow Brick Road Cafe