One of the biggest challenges of studying at university is finding work after graduating. In the field of education, students are finding the hunt for full-time work grueling, with many turning to casual teaching jobs − however, is that so bad?
Universities in Australia educated over 1.3 million students in 2017, with an estimated 9% of students in the field of education.
Australian Institute for Teaching chair Professor John Hattie recently stated that, "Only 50 per cent of teaching graduates found full-time work in 2017." and there is currently, "an oversupply of almost 2000 primary and secondary teachers in Victoria."
Although many teaching graduates are not finding full-time work, teacher education is still one of the leading study areas in terms of employment.
Considering nearly 1 in 5 teachers are employed as a casual, the low rate of graduate teachers entering full-time work could be due to the fact more students are heading down the path of Casual Relief Teaching (CRT).
Another pathway separate from full-time teaching for education students coming out of University is the opportunity to become CRT's. CRT's are employed by schools to cover temporary teacher absences and are contacted at very short notice by educational institutions when regular staff members are absent.
Max Kruger graduated from RMIT as a Master of Teaching in 2017, deciding to take on the role of a CRT.
Mr Kruger mainly works at Box Hill High School, however he has opened his options for outside school contact through recruitment agency and mobile application ANZuk Education.
"The [ANZuk] app allows me to quickly mark down my availability − it's as simple as selecting my available days on a calendar."
"Schools contact me early in the morning, usually before 7am and provide details of the school location and work hours."
"The app allows me to quickly accept work by clicking a simple accept button."
Some concerns surrounding CRT is the unknown amount of work a teacher will be offered, compared to the stability of a full-time teacher.
Mr Kruger explained that, "sometimes you get booked in advance for a block of work, sometimes you just get one days work."
"I am getting 4 or even 5 days a week of work, but I know of others who are struggling to find consistent work."
Learning Specialist and Middle-School Leader Craig McKenzie has taught at Lysterfield Primary School for the past 7 years, proving that finding full-time work post graduation can be achievable.
"For me, I was fortunate enough to secure a position much sooner than most."
"I got a job straight out of [University] as I applied for four jobs, one of which was Lysterfield Primary School which was the school I completed my final placement at."
Mr McKenzie was offered a full-time position at Lysterfield Primary School, providing stability and experience straight out of University.
"My ongoing position provides me with financial security, professional development and growth, a balanced lifestyle as well as building strong relationships and rapport with fellow staff members."
Lysterfield PS Learning Specialist Mr McKenzie suggested that, "Many of the positive elements of full-time teaching like job security, financial stability and building positive connections with students are benefits that CRT's may not experience at ease."
However, Mr McKenzie also believes there are many benefits to taking the CRT approach, "On the other hand, [CRT's] get paid well to work a school day without the additional responsibilities outside of school hours, including: planning, report writing, assessment marking, camps, parent/teacher interviews and even staff meetings."
"It really comes down to being a salary vs wage decision."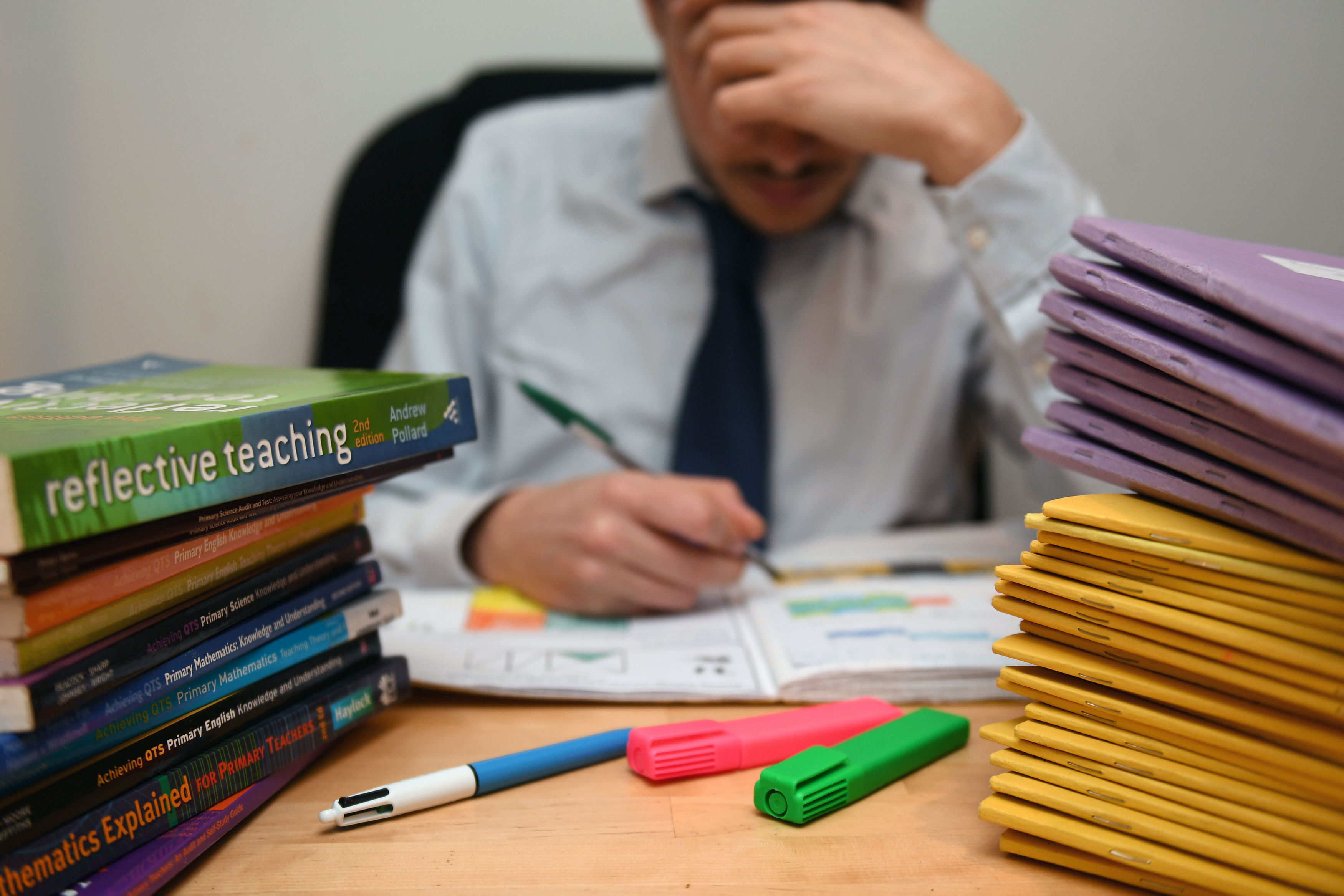 There are many ways current students looking for work in the field of education can help build a professional and impressive profile that can increase their chances of being hired.
This is an element Mr McKenzie strongly agrees with, "I would suggest students who are currently looking for work should establish strong relationships with schools to help build a professional rapport."
"Usually the easiest way to do that is during placement, but branching out can certainly help."
In Mr McKenzie's final year of his course, he volunteered at a school every Friday.
"Over time, I took on some responsibilities such as teaching extension Maths to a small group of Grade 6 students as well as coaching the school football team."
Mr McKenzie also suggested students should, "ask your mentor teacher for support in producing job applications", and if you manage to secure a job interview, "sell yourself as a professional and motivated person, as schools need to know that the person they are employing is ready to support their students and goals."
In a report by ABC News, it was found that 40 to 50 per cent of Australian teachers leave within their first five years on the job.
Mr McKenzie believes this reason is predominantly due to the demands of teaching outweighing the love of the job and that students should be aware of what the whole profession entails.
"If you are in it for the money and holidays alone, and don't have a genuine love of teaching and learning, then perhaps you need to reconsider your career path."
If you have truly found a passion for teaching, Mr McKenzie and Mr Kruger both prove that whether it be full-time or casual work, there are viable options for aspiring teachers coming out University to find work promptly,