Round 20 of the 2018 season was declared the round of the season, however a sickly incident involving West Coast Eagles star Andrew Gaff and 18-year old Fremantle Docker Andrew Brayshaw has placed a dark shadow over this weekend of football.
THE INCIDENT
The incident, which saw Gaff punch young Brayshaw in the face 100 metres off the play, occurred in the Western Derby — well known for its fiery and spiteful encounters.
Brayshaw left the field with a suspected broken jaw and multiple displaced teeth in just his 17th AFL game. It is reported the young Docker cannot eat solid foods for four weeks and will miss the remainder of the 2018 season.
The punch, described by Fremantle coach Ross Lyon as a 'king hit', left the footballing world in disbelief, with many outraged fans and footy experts taking to social media to voice their disgust.
THE REACTION
"This is as bad an incident as you can get… we as a society have moved drastically in our attitudes to one-punch violence, and thus I am at 12 weeks. It doesn't make Andrew Gaff a bad person, but he's answerable for his actions."

Gerard weighs in on the Gaff incident #AFL360 pic.twitter.com/sgvUBQ7e9C

— FOX FOOTY (@FOXFOOTY) August 6, 2018
Broken Jaw for Andrew Brayshaw, following hit from Andrew Gaff off the ball.

That to me makes it a 7 week ban for Gaff. Anything less sends the wrong message.

To hit someone so hard you break their jaw is sickening… To do it off the ball is reprehensible.#AFLEaglesFreo

— Shane McInnes (@shanemcinnes) August 5, 2018
Andrew Gaff, what a completely despicable DOG ACT, flattening our Andrew Brayshaw. Should cop a LONG holiday for that. #AFLEaglesFreo

— Gil Griffin (@GilWritesHere) August 5, 2018
If Andrew Gaff has done that on the street he would go to jail. Must get 6 weeks minimum. Did West coast fans really give him a standing ovation on the way out?! #AFLEaglesDockers

— Sophie McNeill (@Sophiemcneill) August 5, 2018
THE ARRIVAL
Gaff, who was tipped to fancy highly in the Brownlow Medal count this season, flew out to Melbourne from Perth early Tuesday morning to face the tribunal.
Gaff was seen receiving a police escort at Melbourne Airport, with the Eagles midfielder met by Australian Federal Police officers on the tarmac and escorted away from a waiting media pack.
Andrew Gaff has arrived in Melbourne. Was escorted from the tarmac, before being whisked away ahead of tonight's tribunal hearing. @9NewsMelb pic.twitter.com/3MhF0MBWWw

— Ayrton Woolley (@AyrtonWoolley) August 7, 2018
To add fuel to the already blazing fire set below Gaff's reputation, the police escort has not been well received with many media personalities voicing their distaste on the matter, including Channel Nine's Tony Jones who had this to say on 3AW Melbourne:
"What right does Andrew Gaff, a footballer, have to get special treatment like that? I tell you what, you've got it made if you're born a footballer in this country."
THE LEGAL ISSUE
The affair may not lie solely within the footballing world as the matter could be taken into the hands of the law, with Western Australia Police Commissioner Chris Dawson confirming "it is rare for police to step in on incidents that occurred on a sporting field but they would make an assessment as it is a matter of public interest".
Prominent lawyer Thomas Percy QC strongly agrees this should become a police matter, flagging the prospect that Andrew Gaff could face charges for his 'king hit' on teenager Brayshaw saying,
"people go to jail for less."
It's no surprise Percy feels strongly on the matter as he is a foundation member of the Dockers as well as an East Perth board member.
THE APOLOGY
A remorseful Gaff fronted the media after the game and spoke to Fox Footy personality David King.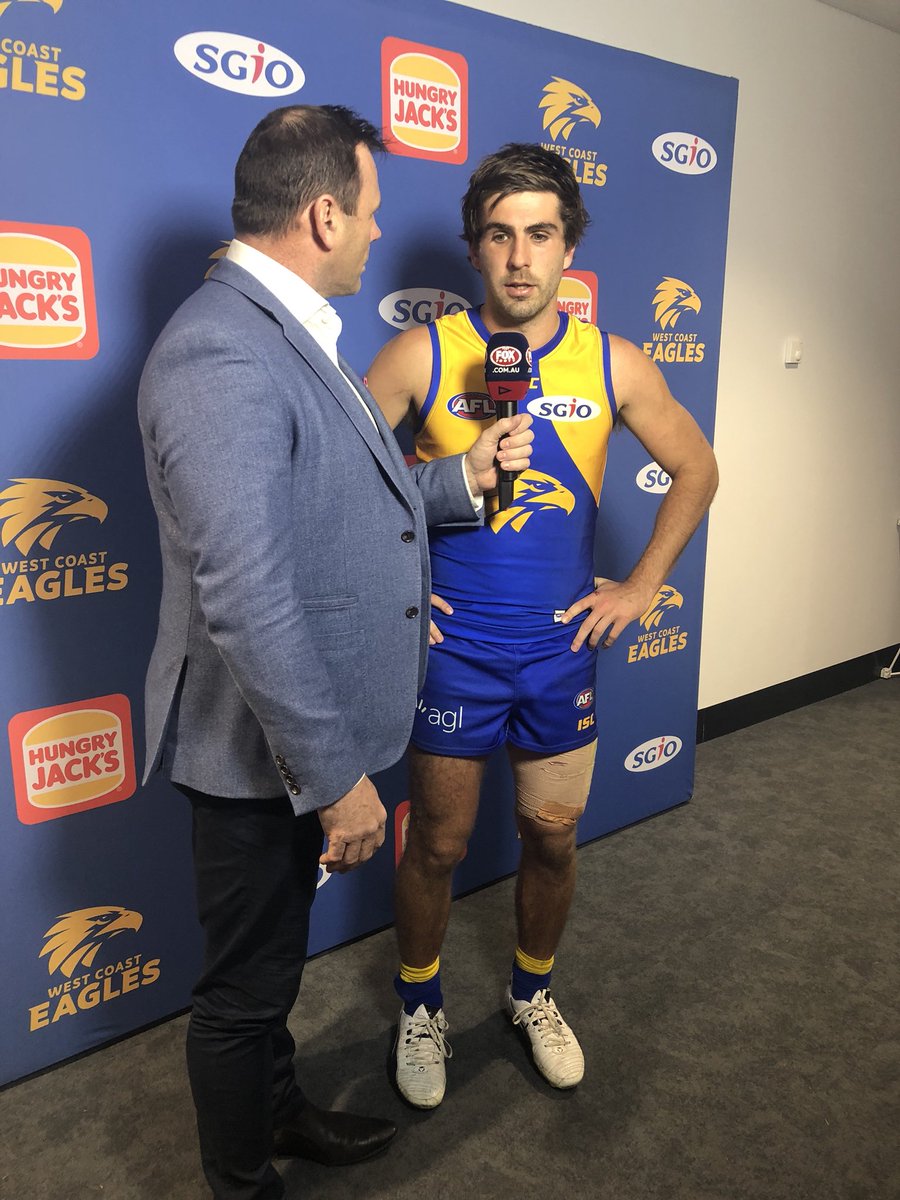 "I just want to apologise to Andy. I feel sick. I did the wrong thing and it doesn't indicate my character," Gaff said.
West Coast Eagles coach Adam Simpson was in full support of his star player, suggesting the incident was out of character for Gaff.
"As much as it is going to look as though it was intentional, I'm not really sure it was," Simpson said.
Gaff was taken from the ground moments after the hit, and appeared to be crying on the bench later, with Simpson coming down to comfort him.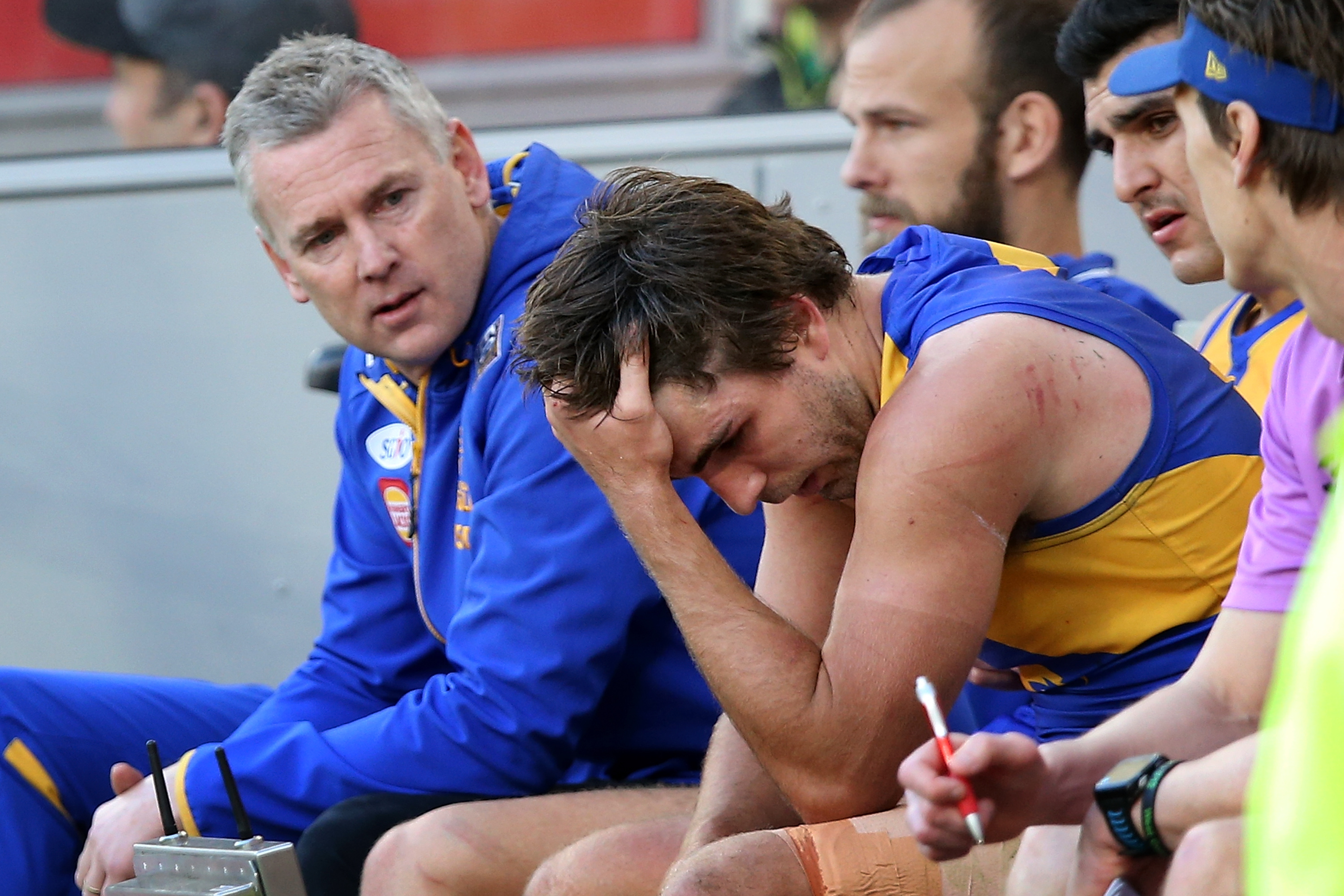 "One thing I know is that Andrew's character and who he is as a person and a player can't be questioned," Simpson said.
THE HEARING
During the tribunal hearing, Gaff explained that it was not his intention to hit Brayshaw in the head, claiming he was aiming to hit Brayshaw in the chest, as he had done only moments before the fateful blow.
I took apart footage from the incident from Fox Footy and managed to break down the hit into two seperate images, separated by one frame alone. An argument can be made that Gaff was intending to make contact with the chest, however Brayshaw lowered himself, causing the punch to hit his jaw.
I'm not trying to undermine the seriousness of this incident, especially as it happened to an 18yr old, however an argument can be made that Andrew Gaffs intentions were not to connect with the face. pic.twitter.com/BSBeM9TiEr

— Philip Jurkovsky (@jurkovskypa) August 6, 2018
Gaff received character evidence at the tribunal in the form of statements from an abundance of people including former Carey Grammar school principal Phil De Young, Eagles Brownlow medallist Matt Priddis, and representatives from several charities with which Gaff has been involved.
Despite all of this, the AFL and tribunal have put their foot down on the matter, handing the midfielder a lengthy stint on the sidelines.
THE SANCTION
After a more than two-hour hearing, the tribunal jury of Wayne Henwood, David Neitz and Shane Wakelin settled on their penalty after the Eagles star pleaded guilty to the charge of intentional conduct with severe impact to the head.
Gaff was handed a mammoth eight-match penalty (one more than Barry Hall received after his hit on Brent Staker) which will see the West Coast midfielder miss the remainder of the season.
In a short statement as he left the tribunal, Gaff said, "The last 48 hours have probably been the toughest couple of days of my life. People that I've spoken to, and people that have seen me throughout that time, know the world of pain I'm in, and how much I'm suffering.
"I see myself as a caring, gentle and measured person, and that's why it's disappointing, so much more."
Gaff becomes a restricted free agent this off season, and might well have just played his last ever game in West Coast colours.